Lycopodium Minerals Africa
Lycopodium Minerals Africa (Pty) Ltd, located in Cape Town South Africa, is the African hub of Lycopodium and works in collaboration with the Lycopodium global team.  
Our most recent focus has been on gold, battery metals and copper projects and studies in East, West and Southern parts of Africa.

Lycopodium is a leader in its field, working with clients to provide integrated engineering, construction and asset management solutions. Established in 1992, the Company is headquartered in Perth, Australia and is listed on the Australian Stock Exchange.
With the expertise to deliver complex, multidisciplinary projects, through to the provision of feasibility studies and advisory services, Lycopodium operates across the Resources, Infrastructure and Industrial Processes sectors, offering a diverse team of industry experts to deliver bespoke and innovative solutions across all commodity types.
Lycopodium delivers projects around the world and has offices in Australia, South Africa, Canada, Ghana and the Philippines.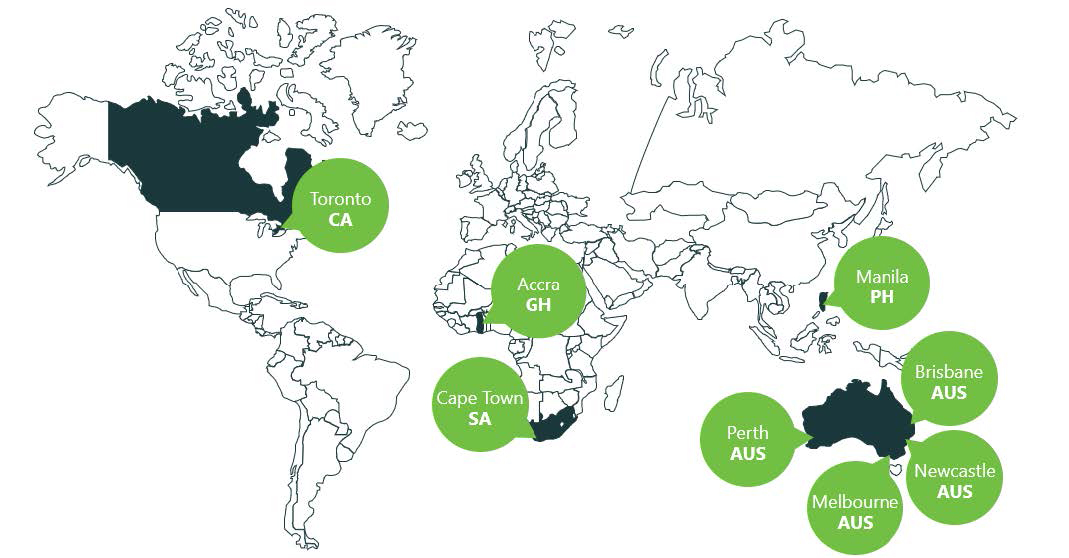 Lycopodium Minerals Africa (Pty) Ltd
Golf Park 3, Golf Park, Raapenberg Road, Mowbray, Cape Town, 7450,
South Africa
P.O. Box 514, Maitland, 7404, Cape Town,
South Africa
Email: info.lma@lycopodium.com
Tel: +27 21 521-9500

Lycopodium Minerals Africa - Key Personnel
Director
Andrew Jakins (South Africa)
Director
Bruno Ruggiero (Australia)
General Manager
Toby Lambooy (South Africa)